The home of Aldes Infinity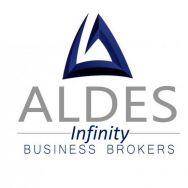 Gauteng
No 10 MT Boreas Midlands Office Park Midstream 1692 , Midrand
Get in touch
About Aldes Infinity
With a strong background as an Exclusive Wealth Advisor, Chris Ferguson is able to expertly guide and advise clients on selling their businesses. Keeping an eye on the latest financial trends, Chris is committed to partnering with clients in order to create innovative solutions to meet their individual and business financial needs. His career started off at Standard Bank in 2005 where he was involved in structuring investments for many large institution funds in excess of R1 billion. He also held a spot as one of the top 30 planners at Standard Bank for seven consecutive years. Aldes Infinity Businesses for sale
Discover new, inspiring businesses for sale
Aldes Infinity Articles Posted on Apr 29 2020
How will this recession affect ordinary people in South Africa? We will see many retrenchments during this period. Many people will be offered severa
"I have only ever received the most courteous, friendly, customer centric and speedy assistance from Chris and Sharelle. It is a pleasure to be their customer and know that my interest and that of my family (who are also customers) takes preference over their own personal interest. I can fully recommend this team."
"
Les Barrett, Standard Bank Broker: CHRIS FERGUSON
"Young, competent, vibrant and get things done.
"
Henry White, previous COO of a Listed Coal Mining Company Broker: CHRIS FERGUSON
Previous
Next